Franklin Domestic Violence Defense Attorney
Serving Nashville with Competent & Caring Criminal Defense Representation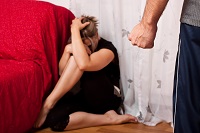 Domestic violence is a very serious matter. If convicted, you face the possibility of time behind bars along with steep fines and a loss of other rights.
A domestic violence charge can be detrimental to your reputation, social relationships, and possibly even your career because a social stigma is associated with domestic violence that is not present in other criminal charges.
Reach out to our Franklin domestic violence defense lawyer online or at (615) 933-2454 for strong legal assistance today. Free consultation!
At Larsen Law PLLC, we know that criminal charges rarely tell the whole story. However, as with all charges, having a strong advocate on your side can make all the difference. Our Franklin domestic violence defense attorney has represented clients through hundreds of tough legal ordeals. Whatever the situation, restoring and representing your rights remain as our top priorities.
Is Domestic Violence a Felony in TN?
In Tennessee, domestic assault is a Class A Misdemeanor. The maximum jail sentence for a Class A Misdemeanor is 11 months 29 days in jail and a $200 fine. A person who is convicted of domestic assault will also be required to surrender any firearms they own. They will also be no longer eligible for a firearms permit.
Advocacy in Times of Need
In Tennessee, domestic violence is a type of assault and charges are typically brought up when there are allegations of spousal abuse or child neglect. Most of the time, domestic violence is considered a class A misdemeanor, which means defendants can face jail time of nearly a year and a fine ranging in the thousands of dollars.
Protecting Your Rights
In many cases, domestic violence can result in an order of protection being issued by the court. Because domestic violence charges arise in highly charged environments, the accused's significant other may try to keep the accused away from their family. This may even occur because one spouse is angry at another over divorce or child custody and support proceedings.
Protective Order Restrictions
This protective order can restrict your freedom, including your right:
To own or possess a firearm
To contact the alleged victim, whether by phone, email, mail, or physical approach
Violating these orders can have serious civil and criminal consequences. Larsen Law PLLC provides strong advocacy on behalf of clients who feel these orders were issued incorrectly as well as for those who have been accused of violating the orders. Our firm is committed to helping you achieve the best possible legal outcome through skilled and compassionate service.
Call us at (615) 933-2454 or contact us online for a free consultation if you are facing an investigation into or charges relating to domestic violence.
Trial Tested. Proven Track Record.

Sometimes going to trial is necessary. Attorney Eric Larsen is not afraid to do so if it's in the best interest of the client.

Respected Amongst His Peers

Eric's ability to maneuver through both trial advocacy and negotiations have earned him the respect of prosecutors, law enforcement, and the judiciary, which often leads to results that exceed client expectations.

Genuine & Personalized Legal Service

Attorney Eric Larsen works one-on-one with his clients in an effort to better understand their situation and goals.
GIVING THE ACCUSED A FIGHTING CHANCE
If you've been charged with a crime it's important that you start building a strong defense immediately. Call us at 615-933-2454 and schedule a free case review.
Meet Your Attorney
Experienced. Trusted. Respected.
Eric M. Larsen

Founding Attorney

Ann Carroll

Legal Assistant, Office Manager