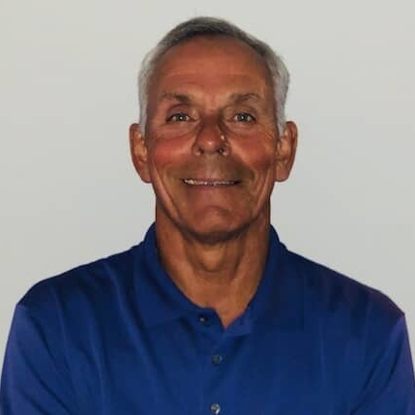 Mike Larsen
Criminal Investigation Analyst
Bio
Michael L. Larsen serves as a Criminal Investigation Analyst with Larsen Law PLLC. A retired detective with the Michigan State Police, Michael brings over 27 years of experience and training in criminal investigations to clients when they face serious criminal charges. In his current role, Michael analyzes evidence including incident reports, witness statements, chain of custody reports, audio-video evidence, and crime scene photos to identify areas of weaknesses in the state's case.
---
Contact Larsen Law PLLC for your free consultation.
---
Former Trooper
Michael joined the Michigan State Police in 1979 as a uniform trooper. In addition to road patrol duties, he worked in criminal investigations and received specialized training in DUI detection and traffic accident investigations. He was also assigned to two cooperative concept drug enforcement teams doing undercover work and surveillance.
In 1994 Michael was promoted to Detective-Sergeant and he worked a number of investigative roles over the years. He served as Post Detective where he investigated all of the most serious criminal cases including homicide, robbery, home invasion, assault, sexual assaults. He also supervised the post troopers.
For two years he worked in the specialized Michigan State Police Diversion Investigation Unit investigating a wide variety of cases involving health care professionals, including doctors, nurses, pharmacists, dentists, and others. The investigations were aimed at health care fraud, those practicing without a license, and the diversion of controlled substances.
Solving Murders
In 1999, he was one of only a few detectives selected to work on a cold case homicide and violent crimes task force task. As part of this team, he was instrumental in solving two high-profile murders that resulted in the conviction of Jeffrey Gorton. This case was featured in the nationally recognized true crime television shows Cold Case Files and Forensics Files. The case also sparked true crime author Tom Henderson to write a book about it, titled Blood Justice.
In 2002, Michael was promoted to Detective-Lieutenant where he was responsible for supervising 18 detectives in the Third District of the Michigan State Police. Additionally, he was responsible for the investigation of highly sensitive cases involving outside agencies, as well as officer-involved shootings. He retired from the Michigan State Police in 2003 but returned as a contract employee to work on a cooperative drug team in Mt. Pleasant, MI. His duties included working undercover, surveillance, property room management, and instruction of newly assigned personnel.
Over the years, Michael earned several unit citations and professional excellence awards. He was awarded the prestigious Michigan State Police Meritorious Award for his work on the Jeffrey Gordon case.
Qualifications & Specialized Training
DUI enforcement
Traffic accident investigation
Interview and Interrogation
Evidence handling and preservation
Crime scene photography
Advanced homicide investigation
Sexual assault investigation
Surveillance training
Embezzlement and conspiracy case training