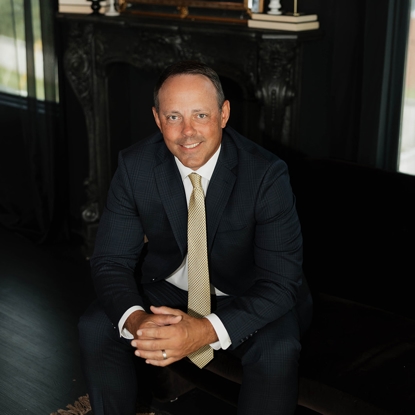 Eric M. Larsen
Founding Attorney
Bio
I am Eric Larsen, founder of Larsen Law PLLC, and I have been around the criminal justice system my entire life. My father was a decorated homicide detective with the Michigan State Police. Some of his cases have been featured on the hit television shows, Forensic Files, Cold Case Files, and True Detectives. Following in his footsteps, I attended college at Michigan State University and obtained my degree in Criminal Justice. After college, I began a 12-year career with the Michigan Department of Corrections working in the prison system as well as in probation and parole.
---
Contact Larsen Law PLLC for your free consultation.
---
As a probation/parole officer, I spent a great deal of time in court learning the system. It was here that I discovered that my true passion was helping folks avoid the injustices of a system that was supposed to be fair. I've always fought for the folks who can't fight for themselves and I take great pride in being that last line of defense for my clients.
Inspired to do more, I made the decision to go to law school. I graduated from the Thomas M. Cooley Law School with honors while balancing the demands of full-time work and law school with my duties as a husband and father of three children.
Why Larsen Law PLLC?
When the time comes, the decision to hire a lawyer is the first and quite possibly the most critical decision you will make. You need a lawyer who is experienced and respected by the courts. You need someone you can trust; someone who is knowledgeable about the law and comfortable in the courtroom when facing prosecutors, former spouses, or insurance companies. Someone who understands your situation and provides you the attention you deserve.
Defending All Charges
I have experience representing individuals in cases ranging from murder to traffic violations. Having spent years in the criminal justice system, I can often anticipate the position of the prosecutor and the potential arguments that they will make. Larsen Law PLLC also has a retired police detective on staff who reviews cases to point out flaws in the state's case. With this unique approach, we are able to build a strong defense.
An Aggressive Approach to Personal Injury Concerns
I built my reputation in the criminal defense field but the lessons I learned — standing up for my client and not relenting to bullying by the opposing counsel — have been extremely valuable in my personal injury practice. After countless hours in the courtroom, I know what kind of compensation my clients deserve and I don't fall back before I get it.
Schedule your initial consultation today.